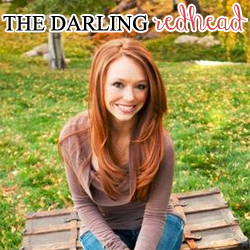 In case you didn't notice, my beautiful bloggy got a MAKEOVER!
Thank you to the lovely
Kailyn
who had to deal with my sporadic "
Oh and one more thing!
" emails.
To celebrate my darling bloggy, I'm doing an itsy-bitsy-mini giveaway.
Hey - good things come in small packages.
So with that I'm giving away a 1 carat diamond ring.
Just kidding just kidding.
I make funny.
BATH AND BODY WORKS 3-WICK CANDLE!
Seriously - who doesn't love these babies.
You even get to pick between two different flavors.
So with that being said, thank you for visiting my page and enter away! And stay tuned for another super-fun giveaway coming up in the near future :-)
a Rafflecopter giveaway